Jeff Bezos is already the world's wealthiest person by a healthy margin and he's the founder and CEO of one of the world's few trillion-dollar companies.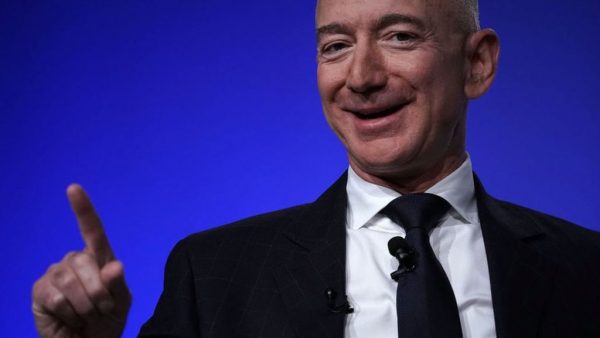 But before this decade is over, one extremely optimistic estimate projects that the Amazon CEO could also become worth $1 trillion all by himself. That's according to an analysis from Comparisun, a content platform that serves small- and medium-sized businesses.
Comparisun predicts that Bezos will become the world's first trillionaire by 2026, according to the firm's new study, which looks at the average annual growth of the billionaire's net worth over the past five years.
Continue reading on CNBC:
https://www.cnbc.com/2020/05/15/could-jeff-bezos-really-become-the-worlds-first-trillionaire-by-2026.html