Hello! We are ready to buy your unused Amazon seller account or working Amazon FBA or FBM business.
We do not use any price calculators since we prefer to evaluate each and every account individually. Let us offer you a fair price.
Everything is 100% safe and easy for you since we pay upfront. Usually, deals take no more than 1-3 days.
Click the email address to contact us:
Alternatively, you can add us in Whatsapp, Messenger, or Telegram by clicking the preferred button below:
We do not use contact forms because our reply-to emails might go to spam folders sometimes.
Reviews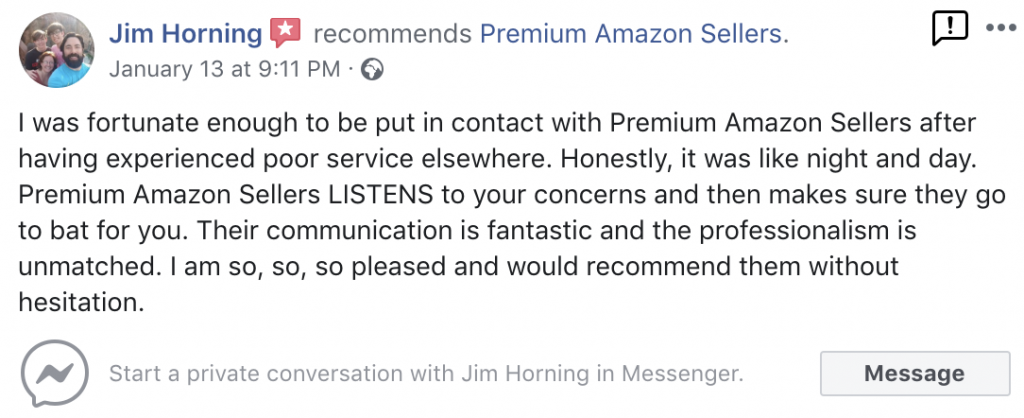 Send us a message on Facebook (click here)