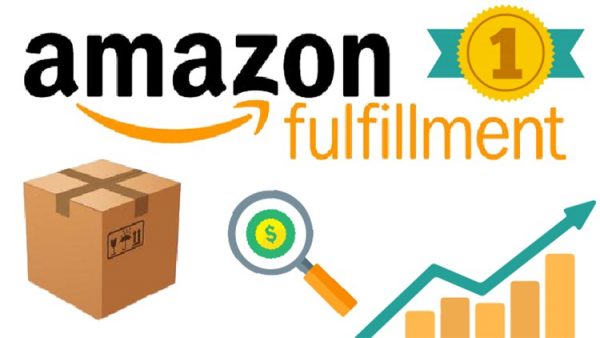 Photo by: Udemy
Let's talk a little bit about Amazon FBA. This is available to all Amazon sellers. If you live outside of the USA, this is a great option.
Most customers only select Amazon FBA items for purchase. In fact, Amazon ranks FBA items the highest on its SEO engines. Amazon charges a monthly subscription and sales charge for each item. So, figure why these rank higher.
Why Choose the FBA Service?
FBA, literally "Fulfillment by Amazon", is a service that allows you to delegate to Amazon the storage of your products, delivery and after-sales service.
It is a logistics service offered to professional Amazon sellers. In the field of online sales, the logistics associated with the storage and shipping of products are a real headache for traders.
Space rental and maintenance costs significantly reduce profits. Amazon FBA is the solution to your problem.
Amazon has unparalleled logistics. With the FBA service, you can take advantage of this logistics system for your own products.
Indeed when you have your stock, you only have to label the products and send them to an Amazon distribution center and your work is finished.
You will then be content to make sales. After orders, Amazon employees will be responsible for delivery to the customer, managing returns, and all after-sales service. The time and energy saved can be used to improve your sales.
This service helps you develop your activities in your home country and abroad. If you sell on Amazon or other online sales platforms, FBA simplifies the entrepreneur's life.
You can take full advantage of Amazon's international logistics resources. It allows you to have free delivery options and above all to benefit from adequate customer service in the language of the countries where you decide to sell. This allows you to offer fast one-day deliveries for Amazon Prime customers.
Indeed, your products are eligible for the Prime service allowing you to boost your visibility. This gives you access to millions of loyal and very active Amazon customers. This will undoubtedly increase your traffic. You will be able to work on your future business and on the means to generate more purchases.
In addition, you can sell on other sites while continuing to use FBA warehouses. You have more room for maneuver and will be able to cover more countries internationally. With Amazon FBA, you are sure to succeed in your project.
P.S.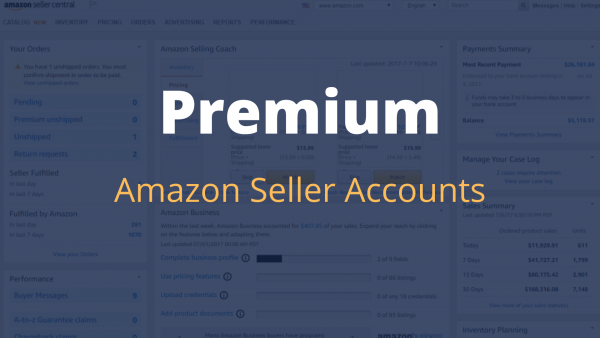 All Amazon seller accounts that we provide are verified FBA stores ready to sell. Click here to subscribe to new account email updates or join our Telegram channel (click here) to know first when we have new seller accounts (with history) for sale.